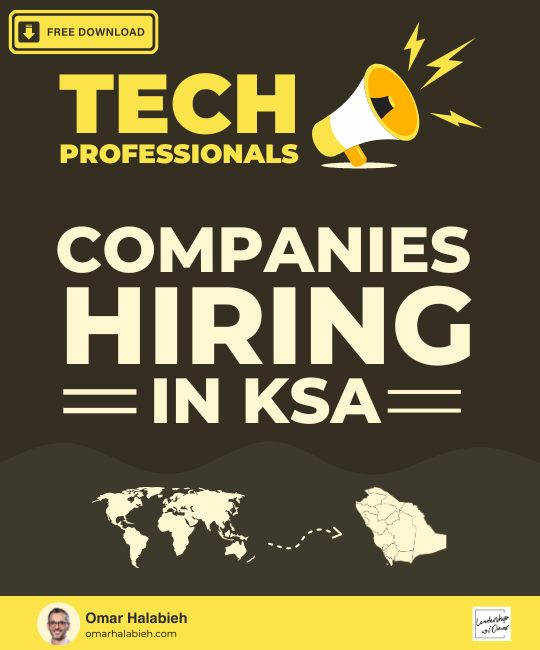 💡
Are you a mid- or senior-level tech professional currently seeking a role in the Kingdom of Saudi Arabia
? Perhaps you're working abroad and intrigued by the prospect of exploring opportunities here.
You're in the right place.
Leveraging my network and experience, I have developed a unique resource –
a curated list of over 40 companies that are actively hiring mid to senior-level tech talent in the KSA
.
If you're eager to tap into the exciting tech opportunities the KSA market has to offer, this resource is designed for you.
Download it for FREE here.
P.S: Need tailored advice and 1:1 support for your career search in KSA? I'm here to help. Find out more about my mentorship services
here
.
P.P.S.: If you are a company hiring tech talent in KSA and want to be added to the list,
Email me
.
🔁 Please share with friends and colleagues if this is useful to them.